diumenge, d'abril 03, 2005
El Papa y el falso conflicto de civilizaciones
El blogista iraquí
Alaa, The Messopotamiam
, ofrece una cita de Mahoma como homenaje a Juan Pablo II:
"Although we are fully resigned to the will of God, yet still the heart grieves and the eye moistens for your departure"
Es la cita de un musulmán en honor de un católico. Una despedida, un puente de amistad.
Mi despedida será más laica. Habrá tiempo para hacer un balance más integral. Hoy sólo resaltaré su contribución al acercamiento entre las diversas culturas y religiones del mundo.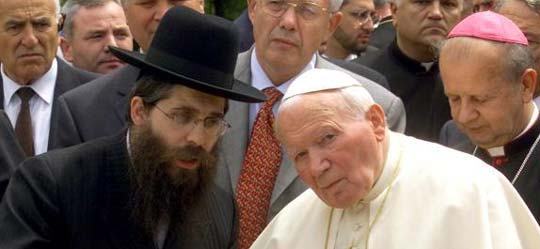 Y vamos abriendo puertas y vamos cerrando heridas
Pasito a paso en la senda vamos a hallar la salida.
|